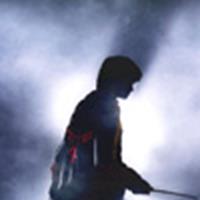 'Goblet of Fire'
Internationally 'GoF' number one movie for 2005
January 3, 2006 at 12:47 PM ET
Geri BBC

harry potter and the goblet of fire, goblet of fire, hp 4
---
International box office returns for 2005 show that Harry Potter and the Goblet of Fire was the number one movie

of the year, beating Revenge of the Sith by $67 million (£38 million).
These figures excluded North America where Revenge of the Sith beat Goblet of Fire by nearly $103 million, but one should note that Goblet was released in November while Revenge of the Sith opened during the summer months so it had a longer shelf-life in theaters, especially domestically

where the movie did extremely well.
There is also a poll

on the BBC website asking which movie, Revenge of the Sith or Goblet of Fire you preferred. Currently Goblet is leading 52.47% to Revenge's 47.53%.
To date Goblet of Fire has accumulated

$811.9 million dollars in ticket sales.