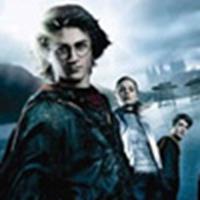 'Goblet of Fire'
'GoF' DVD arrives in March?
December 30, 2005 at 10:20 AM ET
Geri HPANA (via Various)

harry potter and the goblet of fire dvd, goblet of fire dvd, harry potter and the goblet of fire, goblet of fire
---
In an announcement

from Warner Home Video, the DVD for Harry Potter and the Goblet of Fire is scheduled to be released on March 7, 2006.
According to GameShout.com some of the DVD features include:
Commentary with Mike Newell (a first for the Potter DVDs)
Deleted Scenes
Behind the Scenes
Set Top Games and Activities - including the Triwizard Tournament Challenge and more
Warner Bros. has hinted that that they'll revisit the previous three films in the future to include commentaries plus other goodies for the adult fans.
We previously reported the DVD would be released on April 4, so until we hear directly that this is the correct release date please treat this as a rumor.
Thanks to Wizard News

and TLC

for the tips.