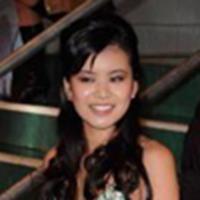 Katie Leung
Katie among AZN finalists
December 29, 2005 at 2:36 PM ET
Geri Wizard News (via Sci-fi.com)

katie leung, harry potter and the goblet of fire, harry potter movie 4, goblet of fire
---
At the beginning of the month we told you that Harry Potter actress Katie Leung was among

the nominees in the 'Outstanding Newcomer Award' category being presented during the 2006 Asian Excellence Awards show in Los Angeles next month.
We now know that Katie has made it to the final four

along with Grace Park from Battlestar Galactica, Lynn Chen from the soap opera All My Children and Rex Lee from the HBO show Entourage. You can go here

to vote as well as watch a brief clip of each of the nominees.
Good luck Katie.