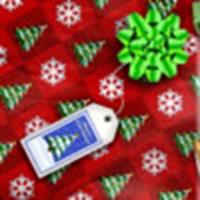 JK Rowling's Website
Rowling spreads some Christmas cheer on site
December 25, 2005 at 12:14 AM ET
Geri HPANA

harry potter, jk rowling, jo rowling, joanne rowling
---
Harry Potter author JK Rowling has updated her site today with some news about the last book in the series. She has also updated the Rumour section

, the 'About Me' section

, the Rubbish section

and has posted a new FAQ poll

question.
DECEMBER 25th
That tired old welcome page was starting to bug me, so I thought I'd give you something new for Christmas. I've tried keeping a diary many times in the past and never got much further than January 15th, but I've been feeling the need for a place to put everyday updates that don't qualify as real 'news'. As ever, if there is a quiet spell you should not take it as a sign that I've given up diary writing, but rather that I am working hard on something a little more eagerly anticipated…
For 2006 will be the year when I write the final book in the Harry Potter series. I contemplate the task with mingled feelings of excitement and dread, because I can't wait to get started, to tell the final part of the story and, at last, to answer all the questions (will I ever answer all of the questions? Let's aim for most of the questions); and yet it will all be over at last and I can't quite imagine life without Harry.
However (clears throat in stern British manner) this is no time to get maudlin.
I have been fine-tuning the fine-tuned plan of seven during the past few weeks so that I can really set to work in January. Reading through the plan is like contemplating the map of an unknown country in which I will soon find myself. Sometimes, even at this stage, you can see trouble looming; nearly all of the six published books have had Chapters of Doom. The quintessential, never, I hope, to be beaten Chapter That Nearly Broke My Will To Go On was chapter nine, 'Goblet of Fire' (appropriately enough, 'The Dark Mark'.)
As for this website, I've got plans… you'll find out what they are in due course (constant vigilance, my friends). In the meantime, happy holidays to everyone, and if Father Christmas has already squeezed down your chimney, I hope he left something good.
Thanks to everyone who let us know.