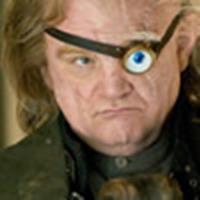 Brendan Gleeson as 'Mad-Eye'
Gleeson gets nomination nod for LFC Award
December 16, 2005 at 6:56 PM ET
eudaemonia The Leaky Cauldron (via Movie City News)

brendan, gleeson, alastor, mad eye, mad-eye, madeye, london film critics, gof, movie 4, nomination, award, awards, nominations
---
On December 15th, Brendan Gleeson

received a London Film Critics Award nomination for his portrayal of Alastor "Mad-Eye" Moody in the Harry Potter and the Goblet of Fire movie. According to Movie City News

, Mr. Gleeson will contend against the following under the category:
British Actor in Supporting Role
Brendan Gleeson (Harry Potter and the Goblet of Fire)
James McAvoy (The Chronicles of Narnia: The Lion, the Witch and the Wardrobe)
Paddy Considine (Cinderella Man)
Tom Hollander (Pride and Prejudice)
Cillian Murphy (Batman Begins)
Another Goblet of Fire co-star, Ralph Fiennes

(You-Know-Who), also received a nomination for his portrayal of Justin Quayle in The Constant Gardener.
The awards are set to take place on February 8, 2006. Congratulations to both actors on their nominations.