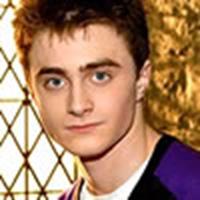 Daniel Radcliffe
Dan on 'This Way Up'
December 16, 2005 at 11:38 AM ET
eudaemonia The Leaky Cauldron (via Radio Times)

harry, potter, play what i wrote, play wot i wrote, the play what i wrote, the play wot i wrote, dan, dan radcliffe
---
Harry Potter film star Daniel Radcliffe

is set to appear on BBC Two's This Way Up this Saturday, December 17, at 11:30 PM on a comedy show by Sean Foley and Hamish McColl. According to Radio Times

and BBC Two

:
Sean Foley and Hamish McColl, the stars of hit West End and Broadway shows Play Wot I Wrote and Ducktastic, come to television with a whole host of big stars in tow. Roger Moore, Dawn French, Jerry Hall, Simon Callow, Daniel Radcliffe and Will Young join them for a comedy show that includes Moore on the piste, Hall in a tumble drier and Harry Potter turning traffic warden.
You may recall Dawn French

as the Fat Lady in Prisoner of Azkaban, and that this is not the first time Daniel has worked with Foley and McColl. The actor made a surprise appearance/performance back in 2002

in Foley and McColl's theatre comedy Play What I Wrote

.
If anyone can catch a video/image of the show and send it our way

, we'd appreciate it.