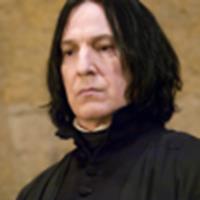 Professor Snape
New hi-res 'Goblet of Fire' stills
December 12, 2005 at 11:13 PM ET
eudaemonia HPANA (via News Tip)

goblet of fire, goblet of fire movie, movie 4
---
Comme Au Cinema has just posted additional high-resolution stills from the Harry Potter and the Goblet of Fire on their website. Some are new, like the solo shots of Professor Snape and Madame Maxime in the Great Hall and the trio squatting for cover in QWC campsite. Some may look familiar, but in a different angle or in better quality. You can find the images in the following:
Comme Au Cinema Galleries

(Around the 7th or 8th pages by clicking on Page Sulvante at the bottom; or you can simply press play to ride out the slideshow on top)
Imperium's Galleries

Thanks to Astrid for the tip.