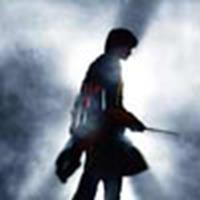 'Goblet of Fire'
'Goblet of Fire' still number one in the U.S.
December 4, 2005 at 1:10 PM ET
Geri HPANA

harry potter and the goblet of fire, goblet of fire
---
Early weekend estimates show that Harry Potter and the Goblet of Fire is still number one

at the U.S. box office with $19.8 million, way ahead of the new release Aeon Flux at $12.6 million. The movie has now taken in over $562 million worldwide.
Goblet of Fire is currently

ahead of all previous U.S. released Potter movies during the same period by over $10 million and the only movie in the U.S. this year to spend three weekends at No. 1. Internationally the movie is doing very well

with China and the UK leading the pack.
UPDATE: Actual figures have been updated.