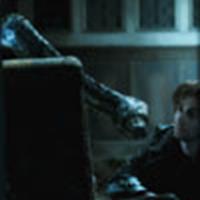 Barty Crouch Jr.
New hi-res images from 'Goblet of Fire'
November 29, 2005 at 8:31 PM ET
Geri HPANA (via News Tip)

harry potter and the goblet of fire, goblet of fire
---
Some new high-resolution images from Harry Potter and the Goblet of Fire have been forwarded to us by a member from the site. The new images show Dumbledore, the students from Beauxbatons, Crouch Jr., Mad-Eye Moody and Hagrid.
You can view the new images here

Thanks to Christian for the images.
UPDATE: Once again a great big thanks to Christian for sending over additional hi-res pictures which have been added to the original page. Enjoy.