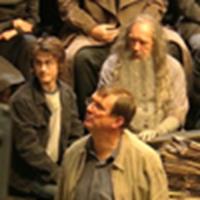 Radcliffe, Gambon & Newell
Moviefone interviews the cast of 'Goblet of Fire'
November 17, 2005 at 3:11 PM ET
Geri HPANA (via AOL Moviefone)

harry potter and the goblet of fire, goblet of fire, daniel radcliffe, dan radcliffe, emma watson, katie leung
---
AOL Moviefone's Coming Attractions has another video clip preview of Harry Potter and the Goblet of Fire as well as interviews with some of the cast.
Star Talk

-- Clips from the movie and interviews with Daniel Radcliffe, Emma Watson and Katie Leung. You can also view the interviews in QuickTime here

.
Behind-the-Scenes

: -- Includes pictures and discussions on the movie and video game.