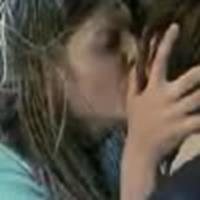 'Goblet of Fire' movie clip
New French kissing 'Goblet of Fire' movie clip
November 10, 2005 at 6:08 PM ET
eudaemonia HPANA (via News Tip)

harry potter and the goblet of fire movie, goblet of fire movie, movie 4
---
The latest Harry Potter and the Goblet of Fire movie clip was recently spotted at CommeAuCinema, a French movie cinema website. This time the clip shows the last moments of (and a bit of what happened after) the second Triwizard Tournament task.
You can go view the Windows Media stream here

or download directly from here

(by right-clicking "Save As"). Please note, much like most of the items on the website, the movie clip is dubbed entirely in French.