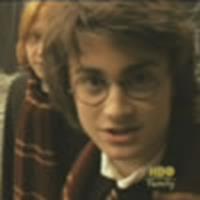 HBO's First Look
HBO First Look commercial footage of 'GoF'
November 5, 2005 at 4:41 PM ET
eudaemonia HPANA (via News Tip)

harry potter and the goblet of fire movie, goblet of fire movie, movie 4
---
As previously reported, HBO's First Look: Harry Potter and the Goblet of Fire special will start airing this Monday, November 7th. In case you haven't already seen the commercials, there is a video capture of the advertisement that is now available online for you to view. You can download it from here:
HBO's First Look commercial

(Windows Media, 11.9 MB)
Thanks to Patty for the video capture!