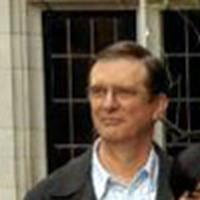 Mike Newell
BBC Radio interview with Mike Newell
November 1, 2005 at 8:45 PM ET
Geri HPANA (via News Tip)

harry potter and the goblet of fire movie, goblet of fire movie, movie 4, mike newell
---
Director Mike Newell recently spoke about Harry Potter and the Goblet of Fire with BBC Radio's Front Row, where he discussed the growing up of the cast. He also touched on the rating for the movie in the U.S., the production challenges he had with the movie, and JK Rowling and the books. The interview opens up with Dumbledore explaining the Tri-Wizard Tournament from film.
Click on Listen to the latest edition

and the interview starts about 30 seconds in and lasts about 10 minutes.
Thanks to Jay for the tip.