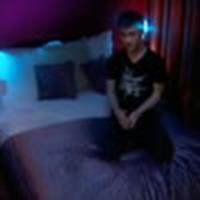 Daniel's MTV invitation
'Order of the Phoenix' MTV UK & French contests
November 1, 2005 at 7:14 PM ET
eudaemonia HPANA (via News Tip)

order of the phoenix, movie 5, harry potter and the order of the phoenix
---
MTV UK is holding a competition where the lucky viewer will get to spend some time on the set of the Order of the Phoenix film:
Witches, wands and wizards await those that dare enter the Potter competition we're running next week [November 7, 2005]. As the new flick, Harry Potter And The Goblet Of Fire, swoops down on cinemas like a dragon in a mood we'll have something a little special up for grabs.
Basically, that magical wand-swishing Potter wants one lucky MTV viewer to join him on the set of 'Harry Potter And The Order Of The Phoenix', the latest in the mega blockbusting franchise.
A video invitation from Daniel Radcliffe, Harry Potter himself, is available online to promote the competition. You can check out the Windows Media clip here: low version

or high version

.
Thanks to Tina and EW.net forums for the tip!
UPDATE: French fans have their own MTV Contest

for a visit to the set of Order of the Phoenix. Thanks to UHP

for the update.