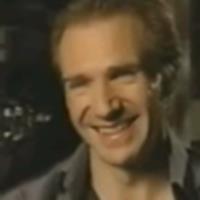 Ralph Fiennes
Videos and interviews galore
October 30, 2005 at 10:26 AM ET
Geri HPANA

harry potter and the goblet of fire movie, goblet of fire movie, brendan gleeson, daniel radcliffe, dan radcliffe, michael gambon, miranda richardson, ralph fiennes, david heyman, mike newell
---
Channel 7 Sunrise from Australia has a brief review of Goblet of Fire from an advance screening. There is also two short interviews with Daniel Radcliffe and Robert Pattinson (download lag time of 35 seconds). Thanks to Jas for the tip.
The Movie Reporter has updated

their video interviews with the cast of Harry Potter and the Gobet of Fire to include interviews with Robbie Coltrane, Rallph Fiennes, Michael Gambon, Brendan Gleeson, Miranda Richardson, Mike Newell and David Heyman. (Please be patient as it may take a few minutes for the clips to start.) Thanks to TLC

for the tip.
Robbie Coltrane - Windows Media


Ralph Fiennes - Windows Media


Michael Gambon - Windows Media


Brendan Gleeson - Windows Media


Miranda Richardson - Windows Media


Mike Newell - Windows Media


David Heyman - Windows Media

Jas also sent the clips that were shown on the Harry Potter Secrets Revealed during the Kids WB show, in the U.S. that aired yesterday morning. The clips

(download lag time 45 seconds,14.4 mb) show the effects for the flying car, the floating feather, the Night Bus, the Shrinking Shack, Peter Pettigrew, Buckbeak & the Whomping Willow.