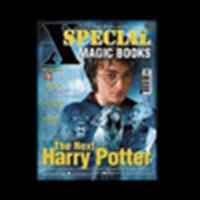 Xpose magazine 'GoF' cover
'Goblet of Fire' feature in 'Xpose' magazine
October 6, 2005 at 9:18 PM ET
Geri Veritaserum (via Snitch Seeker)

harry potter and the goblet of fire, goblet of fire, movie 4, bonnie wright, emma watson, james phelps, mark williams, oliver phelps, rupert grint, david heyman
---
The current issue of Xpose magazine has a 16-page feature

on Harry Potter and the Goblet of Fire which includes interviews with Emma Watson, Rupert Grint, Mark Williams, James & Oliver Phelps, Bonnie Wright, David Heyman and special effects supervisors, Jim Mitchell & John Richardson.
Rupert tidbit on Goblet of Fire:
Ron has a hard time at the beginning finding a partner. He has some really embarrassing experiences and he falls out with Harry. He's just a bit jealous of Harry and he gets a bit jealous of her [Hermione's] partner, because I think he sort of likes Hermione. He's a bit more moody, more like a real teenager. He has a lot of fight which is something Ron's never really dont and that was quite fun actually.
I think they [movies] get a bit more complicated as they on. I mean this is a new thing for me being moody. The shoot's a lot longer as well.
UPDATE: It would seem that Snitch Seeker has crashed, but you can see the scans of the article here

courtesy of Veritaseurm.