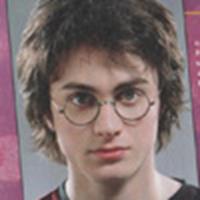 Harry Potter
New 'GoF' interviews with Dan, Rupert, Robert, Katie & Stan
October 4, 2005 at 12:03 AM ET
Geri Veritaserum (via Disney Adventures magazine)

harry potter and the goblet of fire, goblet of fire, daniel radcliffe, dan radcliffe, rupert grint, robert pattinson, katie leung, stanislav ianevski
---
The new issue of Disney Adventures magazine has interviews with Harry Potter and the Goblet of Fire stars Daniel Radcliffe (Harry), Rupert Grint (Ron), Robert Pattinson (Cedric), Katie Leung (Cho) and Stanislav Ianevski (Viktor). Each of them discuss various aspects of the film and there is also a brief description of the new video game.
Some excerpts from the interviews:
Daniel Radcliffe & Rupert Grint
:
Dan: You had to film in a giant underwater tank for the Triwizard Tournament lake task. What was that like?
It wasn't my favorite scene at all, but it was the most interesting and most fun in a way, because I did learn so much. By the end of the three weeks, I had two ear infections and my eyes were really stinging. But at the same time, it's going to look amazing.
Rupert: Tell us about Ron's outfit for the ball...
Oh, that was really nasty. It's all frilly and pink, with a green bowtie. It's one of the reasons why Ron is miserable at the ball. Of course, he doesn't dance, which was quite good for me as well. Some of the other actors had to work on these choreographed dances, which I happily got to skip!
Robert Pattinson
:
Any embarrassing moments on the set?
We had to do this scene looking like heroes diving into the lake. They had a stand-in doing perfect dives on the first task. Then Stan, Clémence, and I tried, but none of us could dive in right, and we all looked really stupid.
Katie Leung & Stanislav Ianevski
:
Katie: Were you happy with the clothes you wore as Cho?
I was pretty happy. It's different from my style. Cho is more of a girly girl, and I'm more of a tomboy. Cho Chang, though, is pretty athletic. That's definitely not me - I like to sleep!
Stanislav: Are you athletic like Viktor?
I was trained for football [soccer] from when I was 8. Then I trained in tennis and was on the A team for rugby. In my free time, I run.