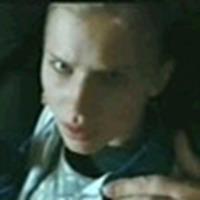 Fleur Delacour
'Goblet of Fire' commercials begin airing in U.S.
September 20, 2005 at 9:00 AM ET
Geri The Leaky Cauldron (via RGMS.org)

harry potter and the goblet of fire, goblet of fire, goblet of fire movie, goblet of fire tv commercials
---
Starting last Sunday, a commercial for Harry Potter and the Goblet of Fire began airing on U.S. TV stations; it was shown again last night.
The new commercial shows the Durmstrang ship sailing on the lake, the two schools entering the Great Hall, the champions diving into the lake, Fleur with a miniature dragon, the Yule Ball and much more.
TV commercial

(QuickTime, 4.7 MB)
TV commercial

(Windows Media, 1.8 MB)
You can see screencaps here

courtesy of HPFZ.
UPDATE: Veritaserum has loaded a high-quality version of the commercial, which can be seen here

.