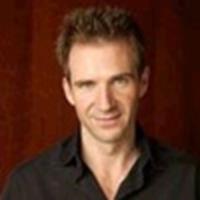 Ralph Fiennes
Ralph Fiennes: 'I am Lord Voldemort'
August 30, 2005 at 3:47 PM ET
Geri HPANA (via Newsday)

harry potter and the goblet of fire, goblet of fire, ralph fiennes
---
In a brief interview to discuss

his new movie opening this week, The Constant Gardener, Ralph Fiennes

discusses not knowing any thing about Harry Potter and how he got into his evil character.
So you've been cast as Lord Voldemort. Are you a Harry Potter fan? I can't claim to be a Harry Potter fan, certainly before. Now, I guess I'm in the family a bit. But I didn't know much about who he was, so I had to do my research…. I wasn't really familiar with the whole world of Harry Potter. But I'm now very familiar with Lord Voldemort because [in low, evil voice] I am Lord Voldemort.
How do you prepare for a character that's pure evil? It's the hardest thing in the world to play pure, pure evil. I still don't know what it is.
Did you study other evil characters? We just talked about different levels of psychotic madness in people when you don't quite know what someone's gonna do. They could do anything -- they could slash your throat, they could put their arm around you and offer to be your best friend, and the next thing you know they turn really nasty. That sort of terrifying thing you see and read about.