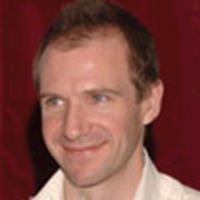 Ralph Fiennes
Ralph Fiennes on Lord Voldemort and 'Order of the Phoenix'
August 8, 2005 at 5:30 PM ET
Geri ComingSoon.net

harry potter and the goblet of fire, goblet of fire, harry potter and the order of the phoneix, order of the phoenix, ralph fiennes
---
In discussing his upcoming movie The Constant Gardener, Ralph Fiennes

, who portrays Lord Voldemort in Harry Potter and the Goblet of Fire, told reporters that he will be playing the same character in Order of the Phoenix which is scheduled to start filming early next year.
From ComingSoon.net

:
Fiennes says that he's already committed to appear in the fifth film Harry Potter and the Order of the Phoenix, which starts shooting in January. He knows that he'll have a big fight with Michael Gambon's Dumbledore in that. He hadn't read the sixth book yet, but he didn't believe Voldemort was in it very much, so he didn't know how large a part he would play in the resulting film.
Of course, the question is whether Fiennes will stick around for the last movie, assuming that Voldemort will play an even bigger role in the finale. Considering that J.K. Rowling hasn't finished writing it yet and no one knows who might end up directing it, would Fiennes be interested in returning as Voldemort? "I guess it's always going to be like that," Fiennes told ComingSoon.net "I have to say that I never know who's going to direct me, but I think they've chosen [well]. Certainly Alfonso Cuarón lifted the whole filmmaking onto another level, and I think that Mike Newell is going to make a really strong film. I think as long as the producers are smart. I think probably the first two films were a little too saccharine and glib, even for Harry Potter fans."
Fiennes said that some effects will be used to embellish Voldemort's dramatic first appearance on the screen, and that he'll have his own action figure. He's also already dubbed his voice for the related computer game for Goblet of Fire.
Goblet of Fire is rated PG-13 for sequences of fantasy violence and frightening images, opens November 18th.