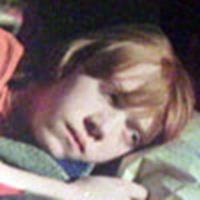 Ron Weasley
New images and toys from 'Goblet of Fire'
February 21, 2005 at 9:21 AM ET
Geri HPANA (via Row M)

harry potter and the goblet of fire, goblet of fire, mattel harry potter, lego harry potter
---
More pictures are coming in from the International Toy Show

that is taking place in New York this week.
In addition to new Lego pictures, Row M

has a detailed listing of games from Mattel, never-before-seen pictures of Harry, Ron, Neville and Krum as well as a first look at Fleur Delacour and Cedric Diggory from the third task in Harry Potter and the Goblet of Fire.
Go here

for the new Mattel toys.
Go here

for additional pictures of LEGO items.
Thanks to Lauren for the tip.
UPDATE: MuggleNet has a few more

.