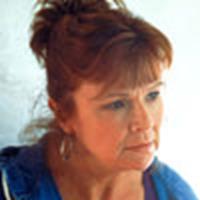 Julie Walters
No Mrs. Weasley in 'Goblet of Fire'
January 25, 2005 at 5:11 PM ET
Geri The Leaky Cauldron (via The Express)

harry potter and the goblet of fire, goblet of fire, julie walters
---
In an interview with British newspaper The Express, Julie Walters

(Mrs. Weasley) from the Harry Potter movies confirms

that she will not be making an appearance in the upcoming Harry Potter and the Goblet of Fire.
Ms. Walters discusses her feelings about not being in the movie:
To be honest, I was a bit hurt not to be in it. The kids love the Harry Potter films so much and I get lots of mail about it. I can understand why they've had to pare down the film as the book is so long but I am really hoping I'll be in again for the next one.
You can read the full interview here