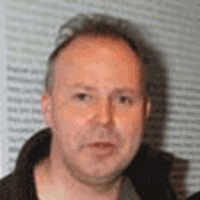 David Yates
David Yates confirms 'Order of the Phoenix' role
November 29, 2004 at 4:56 PM ET
Geri Wizard News (via This is Wiltshire)

harry potter and the order of the phoenix, order of the phoenix, david yates
---
British newspaper This is Wiltshire has a brief interview

with the next director of a Harry Potter film, David Yates. Mr. Yates confirms that he will be directing Harry Potter and the Order of the Phoenix:
I will be directing the film but there are a few more details to be finalised on the deal over the next week.
According to the article shooting for the fifth film will start late next year for release in 2007.