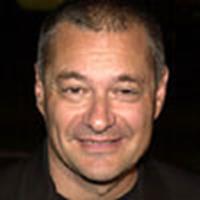 Jean-Pierre Jeunet
Jean-Pierre Jeunet mulls directing 'Order of the Phoenix'
October 26, 2004 at 9:48 AM ET
Geri The Leaky Cauldron (via Yahoo News)

harry potter and the order of the phoenix, jean-pierre jeunet
---
It would seem that the hunt for a director for the next Harry Potter movie is underway even though they haven't finished filming Goblet of Fire.
Earlier last week Ain't it Cool News reported

that French director Jean-Pierre Jeunet

had been approached by Warner Bros. to direct Harry Potter and the Order of the Phoenix. Jeunet most recently directed City of Lost Children, Alien: Resurrection, and Amélie
Jeunet now confirms through Variety that he has been talking to Warner Bros. about the film but is still undecided about taking on the role:
The helmer also is mulling what film project to tackle next. Warners has been sounding him out about the next Harry Potter pic, Jeunet said, but it is hard to think clearly with A Very Long Engagement still in his system.
"Making a film is like a love affair," said the helmer. "I'm not capable of moving straight on from one to the next."
This follows news that Mira Nair had also been approached

to direct the film.