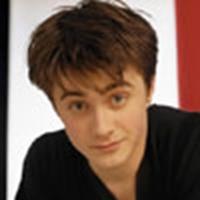 Daniel Radcliffe
Emma in the news and new pictures of Daniel
October 17, 2004 at 9:18 PM ET
Geri HPANA (via Various)

daniel radcliffe, emma watson
---
There are a lot of new photos popping up from the YM magazine shoot that Daniel did earlier in the year that were never published courtesy of DanielJacobRadcliffe.com that I thought everyone would like to see. Also DanRadcliffe.com has larger versions of pictures from Daniels appearance at the Red Hot Chili Peppers concert this past summer. There is also a news story about the up and coming 'movers & shakers' in British film which mentions both Daniel Radcliffe and Emma Watson and not to be out done a news story reporting that Daniel is now one of the richest teenagers in the world.
Pictures courtesy of DanielJacobRadcliffe.com

Pictures

from Daniel's appearance at the Red Hot Chili Peppers concert & a picture of the trio from the BAFTA awards.
Thanks to John of HarryPotterIntl.com

for letting us know of a news article

from the Times Online about the up & coming stars of British film that mentions both Daniel & Emma. The good folks at emma-watson.net now have a scan

of the article.
Now for an article

from Contact Music about Daniel being one of the richest kids in the world.
Thanks to everyone who sent these in.