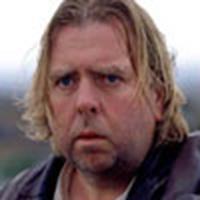 Timothy Spall
Timothy Spall cast in 'Series of Unfortunate Events'
September 23, 2004 at 12:54 AM ET
Cheeser MuggleNet

lemony snicket, daniel handler, series of unfortunate events
---
Timothy Spall, who played Peter Pettigrew in Harry Potter and the Prisoner of Azkaban, has been cast in the film version of A Series of Unfortunate Events as Mr. Poe.
The book and its sequels, by Lemony Snicket (pseudonym for author Daniel Handler), rocketed to success thanks in part to revitalized interest in children's literature created by J.K. Rowling's Harry Potter series.
A trailer

for the film was recently released, and the movie debuts in theaters December 17. The film also featured mega-star Jim Carrey, whom the author said "really scared" him with his portrayal of Count Olaf.