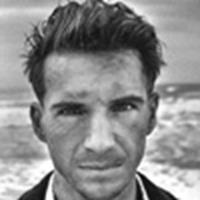 Ralph Fiennes
Fiennes and Richardson confirmed for 'Goblet of Fire'
August 4, 2004 at 7:36 PM ET
Geri HPANA (via Business Wire)

ralph fiennes as lord voldermort, ralph fiennes in goblet of fire, miranda richardson as rita skeeter, miranda richardson in goblet of fire, harry potter and the goblet of fire, goblet of fire
---
First scooped by fan site The Leaky Cauldron

, Warner Bros. today confirmed

that Miranda Richardson

and Ralph Fiennes

have been cast as Rita Skeeter and Lord Voldemort in Harry Potter and the Goblet of Fire.
Ralph Fiennes (Red Dragon, Maid in Manhattan, Schindler's List) and Miranda Richardson (The Hours, Sleepy Hollow, The Crying Game) have joined the all-star cast of Warner Bros. Pictures' Harry Potter and the Goblet of Fire, the fourth film adaptation of J.K. Rowling's popular Harry Potter novel series. Fiennes will play Harry Potter's nemesis, the evil Lord Voldemort, and Richardson takes on the role of muckraking journalist Rita Skeeter.
Previously cast as Defense Against the Dark Arts teacher Mad-Eye Moody is Irish actor Brendan Gleeson, who can currently be seen in M. Night Shyamalan's latest film, The Village. CBBC Newsround also points out that Richardson played Hermione

for Comic Relief.
For a full list of the cast, please read the press release.