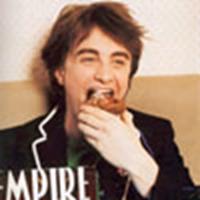 Daniel Radcliffe
Daniel in Empire magazine
April 29, 2004 at 10:14 AM ET
Geri DanRadcliffe.com

---
Jenna from DanRadcliffe.com

has let us know that they now has scans

of Empire Magazine's

first interview with Daniel Radcliffe, including a new picture of Daniel eating cake. The current issue of Empire hit newsstands in the UK today.
They also have scans

from the current issue of Dreamwatch & the Philippine version of Seventeen Magazine in which Daniel was voted #7 in their 'Boys of Summer' list.