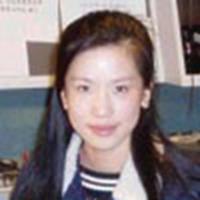 Interview with one of the chosen few left for Cho Chang role
February 24, 2004 at 5:57 PM ET
Geri HPANA (via Veritaserum.com)

---
Matthew at Veritaserum

has let us know that the number of girls still up for the role of Cho Chang in Harry Potter and the Goblet of Fire is now down to 36 and they have an interview with one of the lucky few.
Their interview with one of the chosen few is here

.

Here are few questions & answers:

Veritaserum.com:

What prompted you to go to the Cho Chang auditions?

Valerie: A deep desire to be an actress. I went there to fulfill my dreams. There's so few oriental roles in the Western Society, so I thought that I cannot miss this wonderful opportunity, even if it meant that I had to travel miles!

Veritaserum.com: At the open auditions, was everyone in an orderly line, or did people just wait around in the masses in attempts to get closer to the doors? After all, a line of 3,000 people would be incredibly long.

Valerie: The line was relatively neat. There was a man employed to keep us in line and clear from the shop doorways. He carried a large umbrella with him to give him an indication of the maximum width of the queue.

You can read her report on the first audition here

and her call back report on the The Cho Chang Workshop here

.

Here is a picture

of the lucky girl.