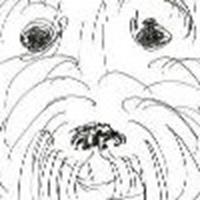 Magical doodles for sale
February 17, 2004 at 3:04 PM ET
grae The Leaky Cauldron (via National Doodle Day)

---
So when is a doodle considered magical? When an actor from the Harry Potter movies draws it, of course - and then puts it up for sale to raise money for The Neurofibromatosis Association

and Epilepsy Action

.
According to National Doodle Day

's webpage at eBay

, where a list of all the celebrities' doodles can be viewed, more than 300 personalities from the worlds of sport, entertainment, theatre, business and politics have joined forces to support the initiative, which will culminate on Friday, February 27.
A host of famous names, including Sir Elton John, Chris Tarrant, Alan Titchmarsh, Arsene Wenger, Stephen Gerrard, Cherie Blair, Clare Short, Sir Richard Branson, Claudia Schiffer, Manolo Blahnik, Pete Waterman, Sarah Duchess of York, Dermot O'Leary, and children's characters The Tweenies and the Teletubbies, have already produced their doodles for the campaign.
You click on each of the following names to check out their doodling:
Michael Gambon

(Professor Dumbledore)
Robbie Coltrane

(Rubeus Hagrid)
Julie Walters

(Molly Weasley)
Richard Griffiths

(Vernon Dursley)
Miriam Margolyes

(Professor Sprout)
Zoe Wanamaker

(Madame Hooch)