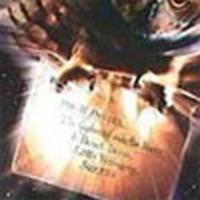 Alivan's giving away free, original movie posters
February 3, 2004 at 4:16 PM ET
Cheeser HPANA (via Alivan's)

---
HPANA sponsor Alivan's

is presently giving authentic movie theater posters

away with all orders.
According to the shop, these are not replicas, but original promotional materials direct from Warner Bros. meant for display in theater lobbies. They feature the original release date for Harry Potter and the Sorcerer's Stone and are printed on both sides to allow rear-lighted display:
These are a true collector's item from the very first film and are the real deal! Complete with release dates... this set of three brand new movie posters has never been hung and are shipped in a tube. These are not replica re-prints - they are the exact same poster... with the mirror image printed on the reverse side for viewing through theater windows... that was originally sent to theaters to promote the first film and these were acquired directly from Warner Bros. There will certainly be no more of these printed and they are in limited supply. We will not have them again once they are gone.
Purchase $30 worth of goods from Alivan's and you'll receive one of each of the three posters! Just mention the redeem code INCLUDE FREE POSTERS during checkout.
Please support our sponsors (Alivan's and others on the site), as they help keep HPANA online, month after month.