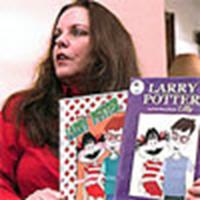 Nancy Stouffer ruling upheld
January 29, 2004 at 10:01 AM ET
Cheeser HPANA (via Entertainment Law Digest)

---
A $50,000 sanction and dismissal of claims against Harry Potter from challenger Nancy Stouffer has been upheld

by a federal appeals court:
The appeals court agreed that Stouffer's claims were properly dismissed because "no reasonable juror could find a likelihood of confusion as to the source of the two parties' works." The appeals court explained, "Stouffer's and Plaintiffs' marks are used in two very different ways. Rowling's use of the term "Muggles" describes ordinary humans with no magical powers while Stouffer's "Muggles" are tiny, hairless creatures with elongated heads. Further, the Harry Potter books are novel-length works and whose primary customers are older children and adults whereas Stouffer's booklets appeal to young children. Accordingly, the District Court correctly dismissed Stouffer's trademark claims."
Stouffer was hit with a $50,000 sanction in the original ruling, which has been upheld, because the judge concluded that Stouffer had "perpetrated a fraud on the Court through her submission of fraudulent documents as well as through her untruthful testimony."
She had introduced several altered pieces of evidence in her case, including supposed original documents that experts proved had been modified years after their printing to include the word "Muggle". Stouffer is also responsible for undoubtedly sizable attorney's fees for both parties in the original case and this appeal.