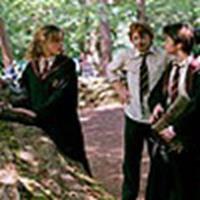 Q&A session with Emma Watson
January 16, 2004 at 12:59 AM ET
eudaemonia HPANA (via Official UK site)

---
Emma Watson

has answered questions from fans

on the Official UK Harry Potter website. Here are a couple of them:
Question: How was having a successful acting career changed your everyday life?
Emma: Not that much really, I still have the same friends and I still do the same things.
Question: What do you like best about being in Harry Potter movies?
Emma: The acting really at the end of the day. I love performing. I love the character I am playing. The opportunities it is bringing me, the people I am working with, the different places it takes me, it's amazing.