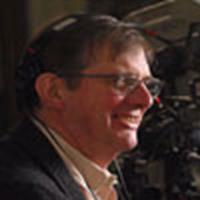 Newell speaks about Potter
December 29, 2003 at 9:34 AM ET
Geri HPANA (via The New York Times)

---
The New York Times has a short interview

with Harry Potter and the Goblet of Fire director Mike Newell

in which he discusses his search for a good story with vivid characters, budgets and the Harry Potter zoo.
Newell on Goblet of Fire:
"I was standing in my office a couple of months ago and an eagle flew past the window, I said to the producer, 'I think an eagle has just flown past the window.' He said, 'Yes, yes - that's probably from the zoo.'"
On the cusp of his Harry Potter adventure, Mr. Newell knows that the new film is wholly different from anything he has tried before. The budget is much bigger ("you're making a film that costs roughly the equivalent of the gross national product of Guatemala," he said, although he cannily did not say how much that is); the special effects are dazzling; and then there is the matter of the eagle on the set, which is a revelation in itself, the size of a small city.
Editor's note: You may be required to sign up for a free online subscription to view full interview.