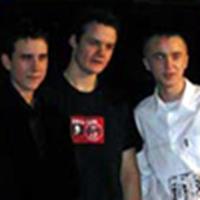 Quidditch World Cup finalists meet Potter stars
December 21, 2003 at 4:02 PM ET
Geri CBBC Newsround

---
Harry Potter fans from around the world donned their Hogwart''s robes to take part in the first-ever Quidditch World Cup

at the UK''s Tower of London, in attendance from the Harry Potter movies were Tom Felton

, Matthew Lewis

, Bonnie Wright

, James

& Oliver Phelps

, Josh Herdman

and Devon Murray

.
There were TV crews from all over the world interviewing the kids who''ve reached the final, who were all dressed in scarlet Gryffindor robes with the name of their country embroidered on the back in gold. But the World Cup was momentarily interrupted by mayhem once the Potter cast members arrived.
Check out some pictures here

and at DigiCasey''s gallery

.
Heart-throb Tom Felton, looked pretty different with a new skinhead haircut and had this to say:
"It''s a good game, we''re very impressed with it. I''m not quite as good as Malfoy is at the real Quidditch. Malfoy''s the bomb at Quidditch, isn''t he? I''m excited to be here - England''s got to take the pride hasn''t it really? After the rugby, we might as well take one more kicking."
Matthew Lewis added:
"This is mental. It''s good fun though as obviously you can''t play Quidditch in real life. It''s just so addictive. Its like FIFA football only it''s more magical and you can fly."
In the end, it wasn''t Britain''s day, but the cup went to a very happy Hidenori Tanaka from Japan.