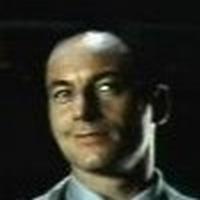 The benefit of portraying evildoers
December 11, 2003 at 5:59 PM ET
grae Wizard News (via Contact Music)

---
That dastardly Jason Isaacs

is at it again. Always good for a quip or two, everybody's favorite Death Eater had this to say

about the benefits his daughter is sure to reap, owing to all those nasty characters Jason loves to portray in the movies.
"If I achieve nothing else in my career, at least after playing Malfoy and Hook, when it's time for my daughter to go to school, she should get a good seat at the dinner table.
"Not too many five-year-olds will want to pick on the daughter of Captain Hook. In fact, I might keep the costume to frighten off unsuitable boyfriends too!"