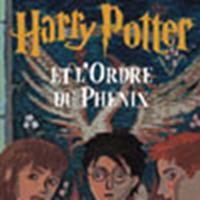 Finally, French fans fawn over 'Phoenix'
December 3, 2003 at 12:49 AM ET
Cheeser HPANA (via AP via Yahoo! News)

---
It's P-day in France

, where the fifth Harry Potter book by British author JK Rowling sees its wide release more than six months after its English publication around the world. That version has the distinction of being the first English novel to top France's own book list.
Amazon France has had Harry down at the #1 spot on their bestseller list since June, and buyers there will receive a free "do not disturb" door sign

with their order.
French publisher Gallimard Jeunesse

has printed over one million copies of Harry Potter et l'Ordre du Phénix in anticipation of the book's demand.