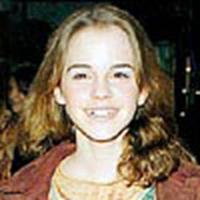 'Chamber of Secrets' wins Kids/BAFTA award
November 30, 2003 at 7:30 PM ET
Geri BBC

---
Harry Potter and the Chamber of Secrets has been named Most Popular Movie of 2002 at tonights Lego/Bafta Kids' Vote

awards show in London.
The second film based on JK Rowling's best-selling books won ahead of Lord of the Rings: The Two Towers, but didn't take home the award in the Best Feature Film category which was won by Whale Rider

by New Zealander Niki Caro.
Update: Emma Watson

was graciously on hand to attend the event and accept the award as seen in the below images (property of Steve Finn/Getty Images):
If the images don't show, there may be too many visitors crashing Getty Image's server or they took it down. Godric's Hollow has provided a mirror gallery

.