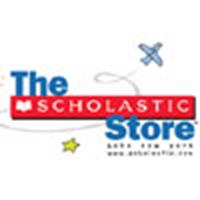 Scholastic teams with NY Urban League for holidays
November 26, 2003 at 12:30 PM ET
Cheeser HPANA (via PR Newswire)

---
Scholastic

, the American publisher of the Harry Potter novels, is teaming up with the New York Urban League

for the 2003 holiday season in an effort to put brand new books and toys in the hands of children in shelters and schools in New York City.
Here's how it works:
From now until Christmas Day, December 25th, shoppers at The Scholastic Store can buy a gift of their choice for donation to an underprivileged child in turn receive 10% off their entire purchase.
Scholastic then will match every gift donation with the donation of a brand-new book.
The donated gift will be placed into the New York Urban League donation box located at The Scholastic Store.
The New York Urban League will distribute the gifts and books through shelters, schools and other locations throughout New York City.
Read more information on this Second Annual Season of Giving

by exploring the links in this story.