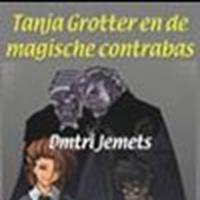 Grotter ruling delayed, publisher to push 'Potter' parody
October 24, 2003 at 8:18 PM ET
Cheeser Wizard News (via Boekblad)

---
Belgian publisher Roularta will go ahead

with plans to publish their translation of Tanya Grotter and the Double Bass, because JK Rowling's lawyers failed to file an important document on time. The first copies of the book will be available in stores today:
Roularta made the decision

after the Dutch court postponed a decision in the case of Harry Potter vs. Tanya Grotter that had been expected on 23 October. The new date for a decision is now 6 November.
Thanks to Wizard News for the translation.