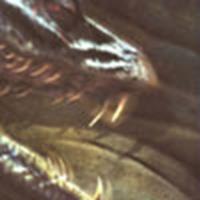 'Potter' special effects company opens in NY
October 23, 2003 at 12:23 PM ET
Cheeser HPANA (via PR Newswire)

---
Award-winning special effects company Framestore CFC

, which is currently hard at work on some film magic for Harry Potter and the Prisoner of Azkaban

, has opened an office in New York devoted to their advertising clients.
The company, which has won international acclaim for work including Xbox's Mosquito

, Levis Odyssey

, and Chrysler's Golden Gate

, is creating a New York team made up of key London talent which will later be supplemented by new team members from the New York community. The team will be supported by technology such as Alias' Maya and Discreet's Flame, as well as proprietary production tools for communication, collaboration and pre visualisation.
Framestore CFC was also responsible for the basilisk and flying Fawkes

in Harry Potter and the Chamber of Secrets.