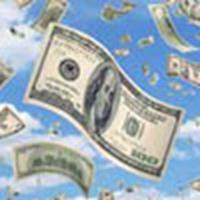 Retailers cautiously optimistic about holiday spending
October 17, 2003 at 4:41 PM ET
Cheeser HPANA (via MSNBC)

---
After a dismal holiday shopping season in 2002 that came on the heels of 2001's Harry Potter-infused shopping bonanza, retailers are hoping for a small boost

this year:
"Stores are boring," says longtime retail analyst Kurt Barnard. "The sameness of the merchandise can bring you to tears. Walk into any mall today, and often the only way you can tell one store from another is by the name on the door - certainly not by what is inside."
The National Retail Federation

(NRF) projects sales of general merchandise - including apparel, electronics, books and music - will rise 5.7 percent in November and December over last year's level
This interesting tidbit is also included:
The toy category in particular has lacked excitement since 2001, when a flood of Harry Potter licensed products hit store shelves in time for the holidays. Last year's Potter merchandise reprise was met largely with indifference, analysts said.