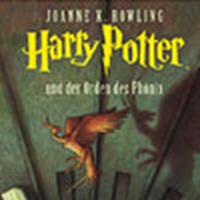 Two million Harry's coming to Germany
October 16, 2003 at 4:32 PM ET
grae The Leaky Cauldron (via HP-Fans.de)

---
Book printers in Germany will be working overtime as they gear up for the magical date of November 8. As reported earlier, this will be the day that German Harry Potter fans will finally get their hands on their very own German translation of the latest book in the series, which will be entitled Harry Potter und der Orden des Phoenix - only 4-1/2 months after the English version first appeared.
Adding to the excitement, Jonas from the German site HP-Fans.de announced that 400,000 more books will be printed than previously planned, bringing the total number to 2 million.
Sounds like a busy day for bookstore clerks...