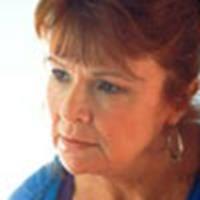 Interview: 'Educating' life of Julie Walters
October 11, 2003 at 12:04 AM ET
Cheeser Wizard News (via The Age)

---
In an interview

with Australia's The Age, Harry Potter mum Julie Walters

talks openly about her very unmagical childhood, her distant and unsupportive mother, and disdain for the Catholic church where she suffered at the hands of "deeply frustrated and ill" school nuns:
Despite her success in Educating Rita and the Harry Potter movies, Julie Walters has never fancied the Hollywood lifestyle. Instead, writes Nigel Farndale, she married a truck driver and lives on an egg farm.
Farndale was able to get past Walters' protective shell for a surprisingly frank talk with the actress. He even came to suspect "her incessant chatter is not unconnected with a fear of silence; with low self-esteem, even."
Walters constantly dismisses what she is saying, convinced she is being boring and inarticulate. She will tell you she is plain; that she had bad acne as a child; that she now has to dye her hair; that, at 53, she is going through the menopause.
This is especially true if you mention her acting career, which took off in 1983 with her Oscar-nominated performance in Educating Rita.
Of the Catholic church nuns from her school days, Walters says:
"They really whacked me. They would be put in prison for some of the stuff they did. Deeply frustrated and ill, some of them. Out of control.
Read the full article to gain a new insight into, and maybe even admiration for the woman we know as Molly Weasley.