New features, more community at HPANA
October 3, 2003 at 11:30 AM ET
Cheeser HPANA

---
This month - which happens to be HPANA's one year anniversary - we introduced a new site design and layout that has been in the works for a while. Some things were tucked away for later rebirth and cool new features were introduced for an even better Harry Potter news experience.
Our new design aims to be less cluttered and easier to navigate. The home page has been significantly reduced in size, and the news content pages (like the one you're on) have been reorganized to improve readability and provide even more information.
To the right, you'll see a Related Stories box, which coincides with the new Browse Related Articles list at the bottom of the story. This new feature, dubbed the News Browser, lets you explore other stories that are similar to the one you're reading. It's an endless supply of Harry Potter news goodness, organized by topic, Yahoo!-style. You can also dive in by clicking News Browser from the top menu.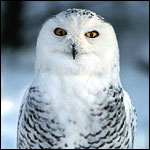 Hedwig Likes HPANA
In the comments area, each poster's member name links to a new page where you can see all of that member's contributions. If they've entered their IM account information from AIM, ICQ or Yahoo!, you'll also see if they're currently online (through HPANA's exclusive Floo Network technology). Members can update their profiles to include this information at any time.
Nearly all of these changes and additions are a result of requests and feedback from site members. We aim to please, and hope you'll let us know what you think of the new layout and features. More will be coming in the future.
On a personal note, I want to thank the entire Harry Potter community, readers and webmasters alike, for receiving HPANA so warmly one year ago this month. You're a great bunch of people and I'm happy HPANA has earned your respect and loyalty. We've grown incredibly in just this first year, and it's a reflection of your caring and interest that we've been firmly established as one of the top Harry Potter sites on the Internet.
Jeff Guillaume
Editor