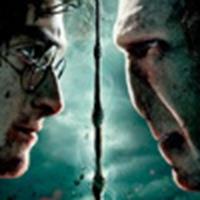 'Deathly Hallows'
'Harry Potter' special effects supervisor talks 3D in 'DH: Part 2'
Published June 28, 2011 at 11:09 PM
by Jeremy
from MuggleNet (via LA Times)
---
In the latest Hero Complex interview

regarding Harry Potter and the Deathly Hallows: Part 2, longtime visual effects supervisor on the Potter series, Tim Burke, spoke about what to expect with the controversial 3D version of the upcoming film.
Tim Burke on his thoughts on the 3D quality:
"I think it's good, actually. I think people are going to be really pleased. I know everyone's a little nervous and skeptical of 3-D these days, but the work has been done very, very well. We've done over 200 shots in 3-D and in the visual effects as well, because so much of it is CG, so the results are very, very good. I think everyone's going to be really impressed with it, actually."
The full interview goes into much more detail and gives further information on the controversial 3D conversion. To read it all, click here

.
Harry Potter and the Deathly Hallows: Part II hits theaters on July 15, 2011.
Views

5386

Comments

11