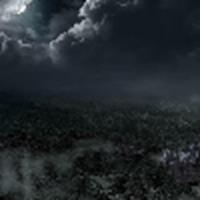 'Deathly Hallows' concept art
Andrew Williamson reveals gorgeous 'Deathly Hallows: Part 1' concept art
Published February 9, 2011 at 10:22 PM
by Jeremy
from HPANA (via Various)
---
Andrew Williamson, the concept artist behind the Harry Potter films has released several stunning concept pictures from Harry Potter and the Deathly Hallows: Part 1 on his personal website

.
The pieces, ranging in style and size, feature stunning looks at the coneptual aspect of making the Harry Potter films, showing glimpses of this process from sets such as The Malfoy Manor, Shell Cottage, The Ministry of Magic, as well as other scenes seen in the film.
To see the full range of pictures in our gallery, click here.
Thanks to UHP

for the tip!
Harry Potter and the Deathly Hallows: Part 1 will be released on Blu-ray and DVD on April 11, 2011 and April 15, 2011 in the U.K. and U.S., respectively. It is currently

available

for pre-order.
Views

4167

Comments

6