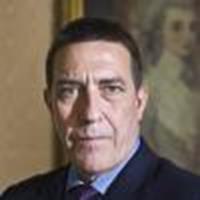 Ciaran Hinds
Ciaran Hinds talks Aberforth in 'DH: Part 2'
Published January 4, 2011 at 1:34 AM
by Jeremy
from MuggleNet (via Daily Record)
---
In a new interview

, Ciaran Hinds talked briefly about his role as Aberforth Dumbledore in Harry Potter and the Deathly Hallows: Part 2, as well as his experiences on set and much more.
Said Hinds on his role in the film:
My scene was a four-page exposition scene about Albus Dumbledore's childhood and how he's not all he said he was. It's that hole in the film that needs to be filled.
To catch the full interview, click here

.
Thanks to our own Terrance Pinkston for the tip!
Views

3213

Comments

8