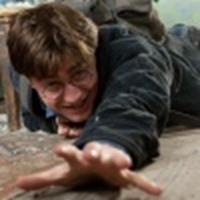 'Deathly Hallows'
'Deathly Hallows: Part 1' passes $220 million domestically
Published November 28, 2010 at 11:57 PM
by Jeremy
from HPANA (via Box-Office Mojo)
---
Harry Potter and the Deathly Hallows: Part 1 has reached

an astounding $220.3 million domestic haul.
The film brought in $76.3 million over the 5-day extended holiday weekend, continuing its run as the most successful Potter film to date. The worldwide gross is estimated at $609,552,000 as it continues to dominate foreign markets this holiday season.
We will continue to monitor Deathly Hallows: Part 1, as it works its way towards more records at the box-office.
Views

2574

Comments

13