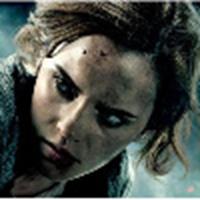 Harry Potter and the Deathly Hallows
'Deathly Hallows: Part 1' runtime clocks in at 147 minutes
Published October 24, 2010 at 11:26 PM
by Jeremy
from HPANA (via News Tip)
---
The official runtime for Harry Potter and the Deathly Hallows: Part 1 has appeared on Imax.com

, with a 147 minute running time.
For those keeping count, this is the third shortest Potter film to date, coming in just ahead of Order of the Phoenix and Prisoner of Azkaban.
Harry Potter and the Deathly Hallows: Part 1 hits theaters on November 19, 2010, and has received a PG-13 rating from the MPAA.
Thanks to Chris W. for the tip!
Views

6036

Comments

7